Demystifying Digital Marketing Agencies: What Are They and How Can They Help Your Business?
You've probably heard the term "digital marketing agency" thrown around quite a bit. But what exactly is a digital marketing agency, and why are they so important in 2023? In a world where nearly everything is digital, having a comprehensive marketing strategy that incorporates digital channels is vital for businesses to thrive. In this article, I'll break down what a digital marketing agency is, the must-have services they provide, and how they can help your business succeed.
Must-Have Services Offered by Digital Marketing Agencies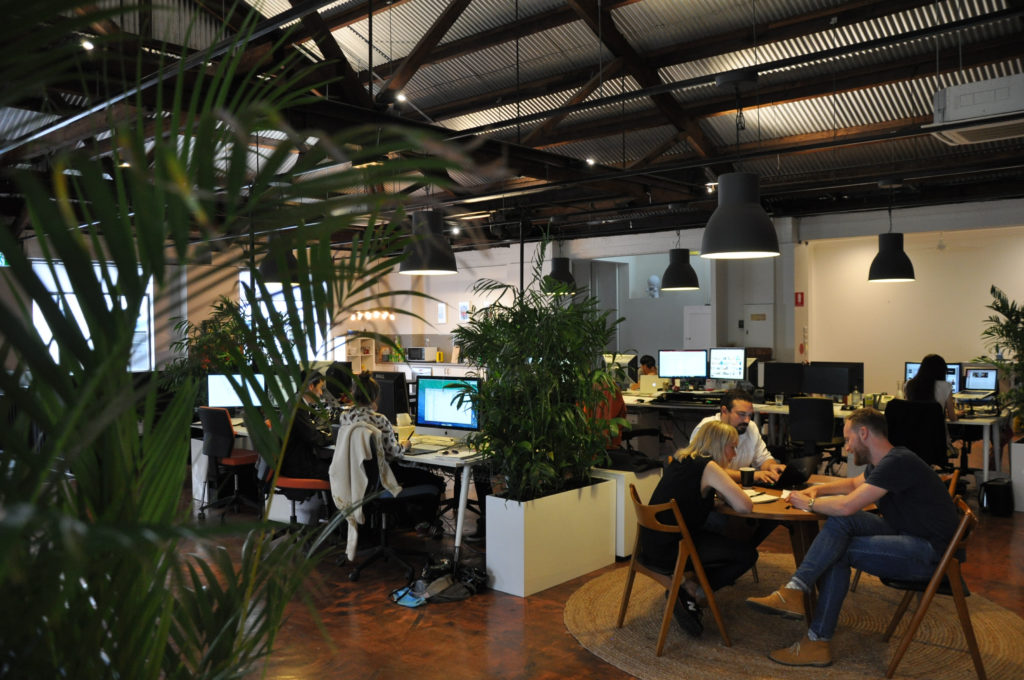 While it seems fairly obvious that a digital marketing agency should that specialise in providing a variety of marketing services through digital channels, the reality of what a business needs in 2023 requires agencies to have a much wider array of talent and skills to truly help businesses reach their target audience and achieve their goals.
A quick search for 'Digital marketing Agency' will reveal an array of agencies offering Search/PPC, SEO and Social Media Marketing. However, we at REBORN believe that to truly be successful in this field, an agency that has its core skills honed in strategic thinking across digital, marketing, and creative will net a better result.
Here is a breakdown:
Marketing Strategy

The first service and core understanding has to be rooted in the fundamentals of marketing strategy. A digital marketing agency must know how to work with or create high-level plans that outline your overall marketing objectives, target audience, and the tactics you'll use to achieve those goals. An effective digital marketing agency should know the importance of planning with market orientation, segmentation, targeting and positioning in mind. This ensures that your marketing efforts are coordinated, consistent, and focused on achieving your business objectives.

Digital Strategy

A digital strategy is a comprehensive plan that outlines how your business will leverage various digital channels to achieve its goals. Digital marketing agencies can help you create an effective digital strategy by conducting or leveraging market research, analysing your competitors, and identifying the best channels and tactics for reaching your target audience. This may include social media platforms, content marketing, paid advertising, email marketing, and many many more touchpoints.

Creative Strategy

A creative strategy is the process of developing compelling messages, visuals, and other creative assets that resonate with your target audience and support your marketing goals.
Digital marketing agencies typically have experienced designers, copywriters, and other creatives who can craft engaging content that captures the attention of your audience and drives them to take action.
It's important that the agency you're working with has a firm understanding of branding and positioning to really ensure you are developing distinctive and effective creative. This may include designing eye-catching visuals, writing persuasive ad copy, or creating engaging video content.

Content Marketing

Content marketing involves creating and distributing valuable, relevant, and consistent content to attract and engage a clearly defined audience, ultimately leading to profitable customer action. Digital marketing agencies can help you create a content marketing strategy that includes identifying your target audience, setting goals, and planning a content calendar. They can also help you produce high-quality, engaging content, such as blog posts, videos, infographics, and more, that positions your brand as an industry expert and keeps your audience coming back for more.

Social Media Marketing

Social media marketing is the process of using social media platforms to promote your brand, engage with your audience, and drive traffic to your website. Digital marketing agencies can develop a social media marketing strategy tailored to your business needs, manage your social media accounts, and create engaging content that resonates with your followers. This may include posting regular updates, interacting with your audience, and analysing performance data to make data-driven decisions and optimise your campaigns.

Performance/PPC Advertising

Performance advertising, also known as Pay-Per-Click (PPC) advertising, is a cost-effective way to increase your online visibility and drive targeted traffic to your website. Digital marketing agencies can help you create and manage high-performing PPC campaigns on platforms like Google Ads, Facebook Ads, and more. They can assist with keyword research, ad copywriting, bid management, and campaign optimisation to ensure you get the best possible return on your advertising investment.

Email Marketing/Marketing Automation

Email marketing is a powerful tool for nurturing leads, maintaining customer relationships, and driving repeat business. Digital marketing agencies can help you create engaging email campaigns that keep your audience informed, entertained, and eager to do business with you. They can also help you automate your marketing efforts using tools like marketing automation platforms, which streamline tasks like lead scoring, email nurturing, and customer segmentation, saving you time and improving efficiency.

SEO

Search Engine Optimisation (SEO) is the process of improving your website's visibility on search engines like Google, ensuring that your target audience can find you easily. Digital marketing agencies can help you optimise your website for better search rankings by conducting keyword research, optimising your website's content and metadata, and implementing technical SEO best practices. They can also help with off-page SEO, like link building and content promotion, to further boost your search engine rankings.

Influencer Marketing

Influencer marketing involves partnering with influential individuals in your industry who can help promote your brand to their followers. These influencers typically have a large, engaged audience that trusts their opinions and recommendations. Digital marketing agencies can help you identify the right influencers for your business, develop strategic campaigns that resonate with their audience, and manage the partnership to ensure a successful collaboration. This can result in increased brand awareness, credibility, and engagement with your target audience.

Web Design and Development

A well-designed and functional website is essential for creating a strong online presence and converting visitors into customers. Digital marketing agencies can design and develop a website that meets your unique business needs, ensuring that it is visually appealing, easy to navigate, and optimised for conversions. They can also help you implement responsive design to ensure that your website looks great on all devices, and can assist with website maintenance and updates to keep your online presence fresh and current.

Analytics and Reporting

Data analysis is crucial for understanding the performance of your marketing campaigns and making informed decisions about your marketing strategy. Digital marketing agencies can help you track key performance indicators (KPIs), analyse your data, and generate comprehensive reports that provide valuable insights into your campaign performance. By monitoring your data and making data-driven decisions, you can continually refine your marketing efforts and ensure you're making the best use of your marketing budget.

Business Growth

Partnering with a digital marketing agency can drive significant growth for your business. By implementing effective marketing strategies that leverage digital channels, you can reach a wider audience, generate more leads, and ultimately increase sales. Digital marketing agencies have the expertise and resources to help you scale your marketing efforts as your business grows, ensuring that you can continue to achieve success and stay ahead of the competition.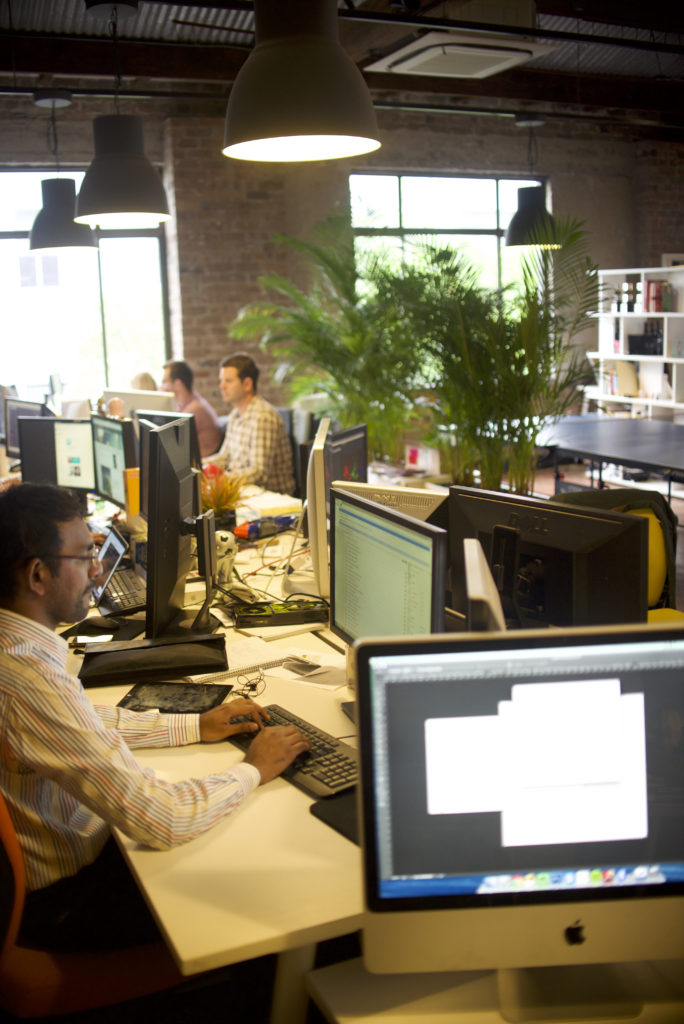 How a Digital Marketing Agency Works
Client Onboarding and Briefings
The agency will start by getting to know your business, goals, target audience, and existing marketing efforts to develop a tailored strategy.
Strategy Development
The agency will create a comprehensive marketing strategy that outlines your objectives, target audience, and the tactics you'll use to achieve your goals.
Implementation and Execution
Once the strategy has been developed, the digital marketing agency will put it into action, creating content, managing advertising campaigns, and implementing other tactics to reach your objectives.
Monitoring and Optimisation
Digital marketing agencies constantly monitor the performance of your campaigns to ensure they're on track to achieve your goals. They'll make adjustments and optimisations as needed to improve performance and maximise your ROI.
Reporting and Analysis
At regular intervals, the agency will provide you with detailed reports on your campaign performance, giving you valuable insights into what's working and where improvements can be made.
Benefits of Partnering with a Digital Marketing Agency
Access to Specialised Expertise
Digital marketing agencies have teams of skilled professionals with experience across various marketing disciplines, ensuring that your campaigns are executed effectively.
Cost-Effectiveness
Hiring an in-house marketing team can be expensive, particularly for small businesses. Partnering with a digital marketing agency can be a more cost-effective option, providing you with access to a full suite of marketing services without the overhead costs.
Scalability and Flexibility
As your business grows, a digital marketing agency can scale their services to meet your changing needs. This flexibility ensures that your marketing efforts remain effective and aligned with your objectives.
Measurable Results and Data-Driven Strategies
Digital marketing agencies use data to inform their strategies, ensuring that your campaigns are targeting the right audience and delivering the desired results. This data-driven approach helps you make informed decisions about your marketing investments.
Competitive Advantage
By leveraging the expertise of a digital marketing agency, your business can stay ahead of the competition and capitalise on the latest trends and technologies.
Factors to Consider When Choosing a Digital Marketing Agency
Experience and Industry Expertise
Look for an agency with a proven track record in your industry, as well as a broad range of experience across different marketing disciplines.
Services Offered and Customisation Options
Choose an agency that offers a comprehensive suite of marketing services, and can tailor their offerings to meet your unique needs.
Client Testimonials and Case Studies
Look for agencies with a strong portfolio of client testimonials and case studies, which demonstrate their ability to deliver results.
Transparent Pricing and Contract Terms
Make sure the agency provides clear pricing and contract terms, with no hidden fees or long-term commitments.
Effective Communication and Responsiveness
Choose an agency that communicates effectively and responds promptly to your questions and concerns, ensuring a positive working relationship.
At REBORN, we pride ourselves on our strategic thinking across digital, marketing, and creative disciplines. This integrated approach helps our clients achieve better results and elevates their marketing efforts to reach their target audience effectively. So, if you're looking to elevate your marketing efforts and achieve your goals, consider working with a digital marketing agency like REBORN to help you get there.
If you have any questions or would like to learn more about how REBORN can help your brand succeed, feel free to reach out to us.
Published: 25/04/2023
by David Easton