Elevate Your Business with a Digital Marketing Agency: A Comprehensive Guide
Many businesses allocate a significant portion of their marketing budget to digital campaigns in today's digital landscape. In fact, according to Statista, the investment in digital advertising in Australia is projected to reach about AUD 8.69 billion by 2024. This surge underscores the pivotal role of digital marketing agencies in navigating the online world to foster business growth.
So, what exactly does a digital marketing agency do? These agencies are like the wizards of the online realm, equipped with the expertise to expand your brand's online presence, engage your target audience, and drive conversions.
To illustrate the effectiveness of digital marketing agencies, let's consider the journey of a local business, Sydney Sweets, which saw a 50% increase in online sales after partnering with a reputable digital marketing agency. This agency revamped Sydney Sweets' online strategy by optimising its website for SEO, managing its social media channels, and executing targeted email marketing campaigns.
Industry experts also weigh in on the matter. Rand Fishkin, the co-founder of Moz, noted, "A great digital marketing agency has the means to take over your marketing from top to bottom… they evaluate your brand's needs and develop a powerful strategy that maximises profits."
If you're considering engaging a digital marketing agency, here's a checklist to help you make an informed decision:
Evaluate their portfolio and past client testimonials.
Check references and conduct interviews with their previous clients.
Understand their approach towards digital marketing and how it aligns with your business goals.
Compare pricing and the services included to ensure you're getting value for your money.
Must-Have Services Offered by Digital Marketing Agencies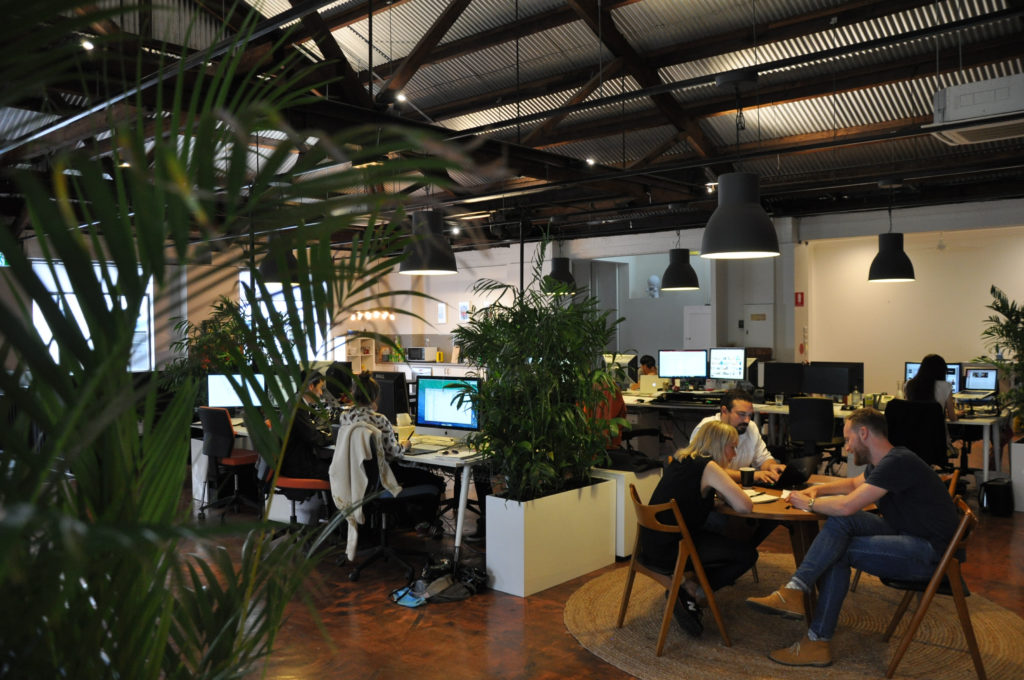 While it seems fairly evident that a digital marketing agency should that specialise in providing a variety of marketing services through digital channels, the reality of what a business needs in 2023 requires agencies to have a much more comprehensive array of talent and skills to truly help companies to reach their target audience and achieve their goals.
A quick search for 'Digital Marketing Agency' will reveal a list of agencies offering Search/PPC, SEO, and Social Media Marketing. However, we at REBORN believe that to succeed in this field, an agency with core skills honed in strategic thinking across digital, marketing, and creative will have a better result.
Here is a breakdown:
Marketing Strategy

Starting with the basics is critical. A digital marketing agency needs to shape or fine-tune high-level plans highlighting your big marketing goals, who you want to reach, and how you plan to do it.
Knowing how to plan with market orientation, segmentation, targeting, and positioning is crucial. It makes your marketing efforts work together in a smooth, focused way.

Digital Strategy

Picture a roadmap for how your business will use online channels to hit its goals. That's a digital strategy. Digital marketing agencies can craft this roadmap by diving into market research, sizing your competition, and picking the best online spaces and methods to connect with your audience.
Think of social media, content marketing, paid ads, and email blasts as digital touchpoints.

Creative Strategy

Creative strategy is about cooking up messages, images, and other catchy stuff that speaks to your audience and backs your marketing goals.
Agencies have a tribe of skilled designers, writers, and other creative folks who can whip up content that grabs your audience and nudges them to act.
They need to get branding and positioning to ensure your creative stuff stands out and hits the mark, whether it's eye-popping images, persuasive words, or gripping videos

Content Marketing

Content marketing is making and sharing valuable, relevant, and steady stuff to draw in and keep a defined audience, aiming for a profitable reaction. Agencies can help shape a strategy, identify who you want to reach what you want to achieve, and schedule what content goes out and when.
They can also churn out top-notch content like blog posts, videos, infographics, and more, placing your brand as a go-to expert and keeping your audience coming back.

Social Media Marketing

Social media marketing is your brand's megaphone on platforms like Facebook or Instagram. It's about engaging with your audience and pulling them to your website. Agencies can tailor a social media plan to your needs, handle your accounts, and craft posts that resonate with your followers.
Regular posts, chatting with your audience, and digging into performance data to tweak your campaigns are part of the game.

Performance/PPC Advertising

Performance advertising or Pay-Per-Click (PPC) is a savvy way to boost your online visibility and guide targeted traffic to your website. Agencies can set up and steer top-performing PPC campaigns on spots like Google Ads and Facebook Ads.
Helping with picking the right keywords, penning ad copy, managing bids, and fine-tuning campaigns to get the most bang for your buck is what they do.

Email Marketing/Marketing Automation

Email marketing keeps the conversation going with leads, nurtures customer relationships, and spurs repeat business. Agencies can design email campaigns that inform, entertain, and keep your audience keen to do business with you.
They can also automate your marketing chores using tools that simplify things like lead scoring, email nurturing, and segmenting customers, saving you time and ramping up efficiency.

SEO

Search Engine Optimisation (SEO) tweaks your website to shine on search engines like Google, making it easier for your target audience to find you. Agencies can buff up your website for better search rankings by researching keywords, sprucing up your website's content and metadata, and following technical SEO practices.
Off-page SEO tasks like link building and promoting content can also improve your search engine rankings.

Influencer Marketing

Influencer marketing pairs you with big names in your field to promote your brand to their followers. These influencers have a big, engaged crowd that values their views.
Agencies can match you with the right influencers, cook up campaigns that resonate, and handle the partnership to ensure it's a win-win. This can lift brand awareness, credibility, and engagement with your target audience.

Web Design and Development

A slick, working website is a must for a solid online presence and turning visitors into customers. Agencies can craft a website that fits your unique needs, ensuring it looks good, is user-friendly, and is primed for conversions.
Responsive design ensures your website shines on all devices, helps with upkeep and updates, and keeps your online home fresh and current.

Analytics and Reporting

Analysing data is vital to understanding how your marketing efforts are doing and making smart decisions. Agencies can track important metrics, sift through your data, and create detailed reports showing your campaigns' performance.
By closely monitoring your data and making informed tweaks, you can keep refining your marketing game and make the most of your budget.

Business Growth

Teaming up with a digital marketing agency can fuel significant growth for your business. By deploying sharp marketing strategies on digital channels, you can reach more people, reel in more leads, and boost sales.
Agencies have the know-how and tools to ramp up your marketing as your business grows, ensuring you succeed and stay ahead.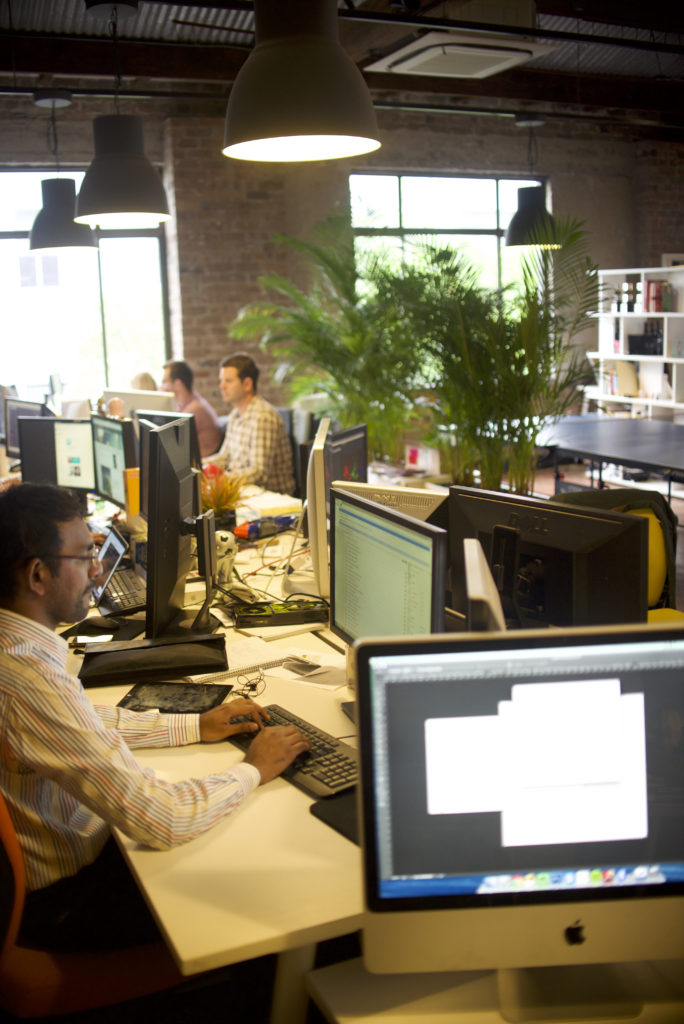 How a Digital Marketing Agency Works
Client Onboarding and Briefings
The agency will start by getting to know your business, goals, target audience, and existing marketing efforts to develop a tailored strategy.
Strategy Development
The agency will create a comprehensive marketing strategy that outlines your objectives, target audience, and the tactics you'll use to achieve your goals.
Implementation and Execution
Once the strategy has been developed, the digital marketing agency will implement it, creating content, managing advertising campaigns, and implementing other tactics to reach your objectives.
Monitoring and Optimisation
Digital marketing agencies constantly monitor the performance of your campaigns to ensure they're on track to achieve your goals. They'll make adjustments and optimisations to improve performance and maximise your ROI.
Reporting and Analysis
At regular intervals, the agency will provide detailed reports on your campaign performance, giving you valuable insights into what's working and where improvements can be made.
Benefits of Partnering with a Digital Marketing Agency
Access to Specialised Expertise
Digital marketing agencies are like a big brain pool. They have a team full of savvy professionals who know the marketing game inside out, ensuring your campaigns hit the mark.
Cost-Effectiveness
Getting a whole marketing team on your payroll can cost a pretty penny, especially for the smaller guys. It's often lighter on the pocket to team up with a digital marketing agency, getting you a full deck of marketing services without the hefty price tag.
Scalability and Flexibility
Your business is a growing beanstalk. A digital marketing agency can stretch or shrink its services as you climb higher. This stretchiness ensures your marketing stays on point and moves with your goals.
Measurable Results and Data-Driven Strategies
It's all about the numbers. Digital marketing agencies dive into the data to shape their plans, ensuring the right people see your campaigns and love what they see. This number-crunching helps you make choices that get you the most bang for your marketing buck.
Competitive Advantage
You're wearing the champ's belt with a digital marketing agency in your corner. They help you outsmart the competition and jump on fresh trends and techy tools.
Factors to Consider When Choosing a Digital Marketing Agency
Experience and Industry Expertise
Look for an agency with a proven track record in your industry and a broad range of experience across different marketing disciplines.
Services Offered and Customisation Options
Choose an agency that offers a comprehensive suite of marketing services and can tailor their offerings to meet your unique needs.
Client Testimonials and Case Studies
Look for agencies with a strong portfolio of client testimonials and case studies demonstrating their ability to deliver results.
Transparent Pricing and Contract Terms
Ensure the agency provides transparent pricing and contract terms with no hidden fees or long-term commitments.
Effective Communication and Responsiveness
Navigating the digital scene for business growth becomes a smooth ride with a digital marketing agency by your side. Using their industry smarts, they shape strategies to fit your unique business needs, making sure your investment in the digital world pays off nicely.
Here at REBORN, we're big on thinking strategically across the digital, marketing, and creative playground. This blended approach lets our clients hit higher scores, making their marketing reach out and resonate with their target crowd effectively. Want to amp up your marketing and hit your goals? Consider teaming up with a digital marketing agency like REBORN to make that climb.
Got questions or keen to learn how REBORN can make your brand shine? Drop us a line anytime.
Published: 25/04/2023
by David Easton